Lamb of God Guitarist Debuts Song Featuring Chester Bennington
Lamb of God guitarist Mark Morton has a doozy of a track on his upcoming solo debut — a song featuring late-Linkin Park singer Chester Bennington.
The track, titled "Cross Off," is a banger that marries Morton's instantly recognizable rhythm guitar work with the most aggressive possible version of Bennington's voice.
Morton has been slowly assembling the Anesthetic solo album over the last few years. In a press release, accompanying the new song and lyric video, he explains that the track was recorded in April of 2017 — about three months before Bennington's death.
You can watch the video above.
Morton recalled being grateful at how seriously Bennington took the one-off collaboration "like it would be a Linkin Park song or his own song."
"I was pretty blown away by that," the guitarist said. "And it was immediate. Fifteen minutes after we met, we were standing over a table, one on either side, each with scraps of paper and pencil, crossing off words and trying different rhyme schemes and stuff."
Morton's Anesthetic is due out March 1.
Nine of the 10 tracks on the album feature guest vocalists, including Myles Kennedy, Testament's Chuck Billy, Buckcherry's Josh Todd , as well as Arch Enemy's Alissa White-Gluz and Lamb of God's Randy Blythe.
Photos: Getty Images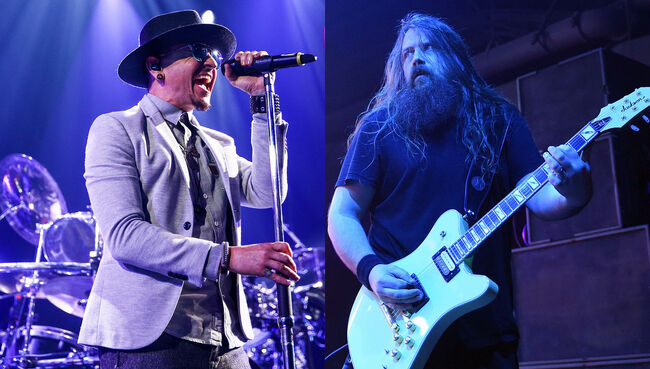 Jonathan 'JC' Clarke
ON AIR: Sundays 7PM - 9PM. Jonathan Clarke joined Q104.3, New York's Classic Rock, as an on-air personality in 1997 and continues to be a mainstay there. Also, since March of 2001, he has hosted and executive produced his top rated 'Out of the...
Read more