Courtney Love Thinks Women Will Save Rock and Roll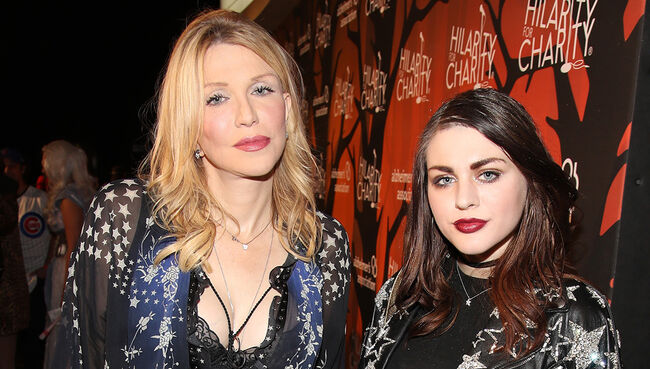 Rock will never die, of that Courtney Love is certain.
But the genre will change as it always has. Regarding what form rock may take, the former Hole frontwoman says that just like the #MeToo movement has shaken the film industry, it may shape the next wave of rock and roll.
Love recently gave an interview to Vogue Italy surrounding a fashion event in Florence. She was asked about her history fronting the all-female band Hole in the '80s and '90s.
She indicated that many sectors of the music industry are still stuck in their ways. But she thinks the "stereotype" of rock bands being made up of all men is changing, crediting #MeToo with loosening some of the barriers that prevented women from advancing.
"Rock is about inclusion," Love said. "Remember, music is the second language of the world."
She emphasized that even though hip-hop is occupying more main stream space than ever, rock as an image and as fashion is still all around us.
While Love's own daughter, Frances Bean Cobain, seems to have an affinity for music, it's not clear if she will ever pursue it as a career.
"She has a beautiful voice, and I'm proud of her," Love said of her daughter.
Photo: Getty Images