Pearl Jam Bassist Loves Negative Reaction to the Band's Politics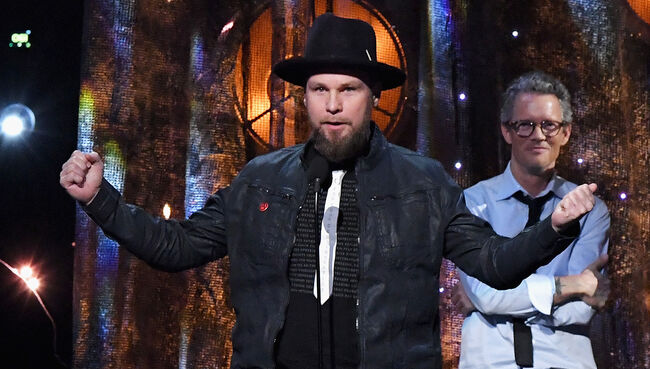 Pearl Jam bassist Jeff Ament says he doesn't at all mind negative comments and hate his band gets for its outspoken politics.
Since its debut in the early-'90s, Pearl Jam has never been shy about taking on conservative elements of society; Ament tells Kerrang! in a new interview that he doesn't think much of the hate and occasional threats.
"I come from a punk rock background, so I love that stuff," Ament said. "I love people getting mad and getting upset and reacting. That's the best of art — that you can get a reaction out of somebody, whether it's a reaction of pure joy or pure hate. I think both are good."
In March, Pearl Jam released its only bit of new music of the year, a song called "Can't Deny Me," which references the U.S.'s immigration policies under the Trump Administration.
In 2002, the band provoked the Right with the song "Bu$hleaguer," from its 2002 album Riot Act. The lyrics to the song ripped President George W. Bush for growing up in privilege and fear-mongering to steer the U.S. towards war against the Taliban in Afghanistan.
Ament also characterized Kanye West's sudden alignment with Trump as a "publicity stunt" during an interview in which he condemned the fellow rapper for not thinking through his comments on slavery.
Pearl Jam recently wrapped up a European tour.
The band is about to embark on a run of dates at North American baseball stadiums. During the tour, Pearl Jam has pledged to raise $10 million this year for the fight against homelessness, including $1 million from a pair of shows in their hometown of Seattle, WA.
Fans can help by donating, volunteering or getting more information here.
Get the Pearl Jam tour dates here.
Photo: Getty Images