Frances Bean Cobain Teases Original Song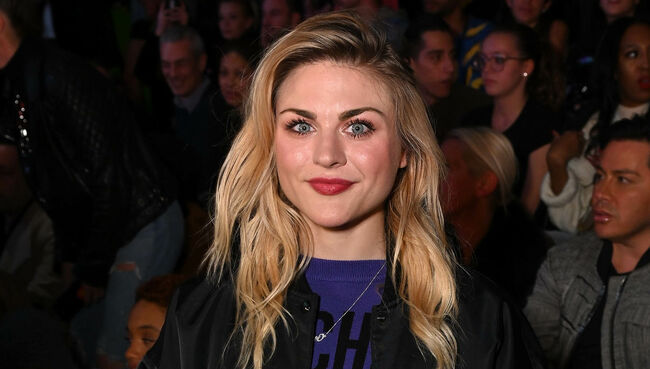 It doesn't appear Frances Bean Cobain has shelved her music career as her interest in fashion, film and painting have come to the fore.
But whatever the only daughter of Nirvana's Kurt Cobain and Courtney Love is planning musically, if she ever puts anything out there will be a lot of people ready to listen.
Frances has revealed several clips via Instagram of original songs she's been working on over the past few years, but her latest untitled work is the most complete-sounding. On Saturday, the 26-year-old shared a clip via Instagram of her playing an acoustic guitar and singing a new tune.
In the caption, Frances included her lyrics as well as a note presumably referring to what prompted her to share the song — how her voice sounded after having a cold.
"If I could keep the raspiness in my voice from being sick without getting sick ... I would," she wrote below the lyrics.
As of Monday afternoon the clip had nearly 250,000 views and more than 3,000 comments.
Frances has never downplayed her desire to start a career in music, but it's unclear whether her other careers have kept her from moving forward or if she's simply not ready to share her material.
Earlier this year, Frances celebrated two years of sobriety. In a subsequent post, she championed the merits of not having a television in her home, writing that it forces her to "...occupy my time with things that feed my brain and soul instead of wasting energy on thinking about not having to think."
Frances has suggested her lack of television has resulted in more artistic output.
Photo: Getty Images

Maria Milito
ON AIR: Weekdays 9AM-2PM. Maria Milito, a native New Yorker, has been heard on Q104.3 since 1996 playing your Beatles and Workforce Blocks!
Read more