Lars Ulrich Says He's Just Beginning to Enjoy Metallica's Success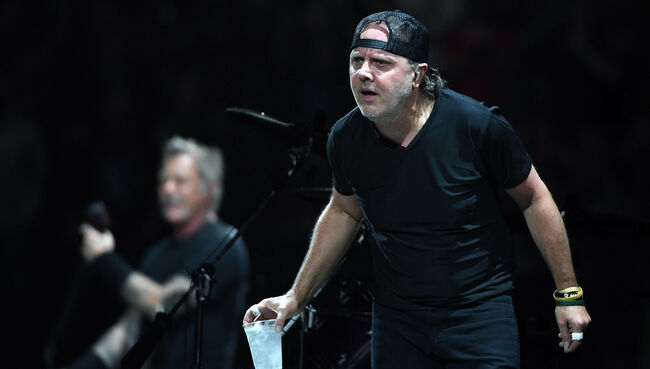 Metallica drummer Lars Ulrich says 35 years into his career he's finally trying to enjoy his success.
Ulrich recalled in a recent radio interview that he and his bandmates were always so focused on the next step in their career, they never stopped to take it all in.
"[P]eople used to say that back in the day we — or I, or most of us — didn't slow down long enough to take it in, or allow ourselves to take it in," Ulrich said. "And I think the key thing now is, 35 years into this crazy ride, hearing it and allowing ourselves to take it in, internalize it and kind of feel proud about that and feel that connection..."
He clarified that he doesn't have any regrets per se. But it seems like it all went by so fast.
"... [S]ometimes I just wish that at least I'd slowed down long enough back in the day to take a lot of that in. But we were always in such a hurry to get to the next thing, or whatever."
On the flip side, Ulrich says the hustle of the early days has led him to enjoy Metallica's loyal fans that much more.
"We do a lot of meet-and-greets and do a lot of interaction with fans on many different levels, and just that moment, that connection... it's always precious, and it's a real highlight of the day when we come and play shows."
Photo: Getty Images

Ken Dashow
Listen to Ken Dashow everyday on Q104.3 New York's Classic Rock and don't forget about Breakfast With The Beatles every Sunday Morning.
Read more