Metallica's Lars Ulrich Names the Band He Listens to the Most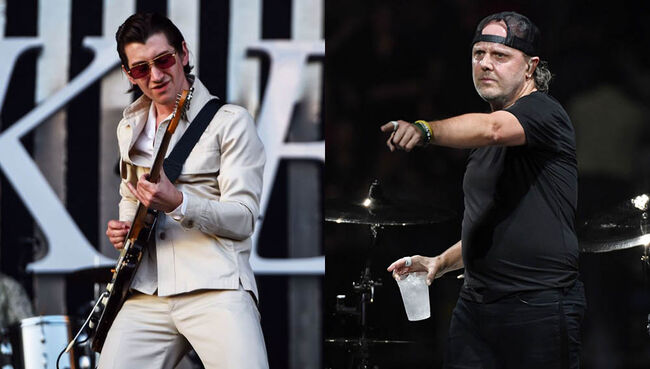 Metallica drummer Lars Ulrich says he can't stop listening to the Arctic Monkeys.
When asked recently by Maxim what he's been listening to this year, the drummer said he keeps coming back to Arctic Monkey's latest full-length, Tranquility Base Hotel & Casino.
"When I'm working out or driving from point A to point B, I listen more to the Arctic Monkeys than anything else," he said. "Their new album that came out in May is just an incredible record. It just makes you want to go back and revisit their whole catalog because each record is so different. You'd go back and revisit things from previous records and fall in love with them for different reasons than you did five years ago or eight years ago."
Ulrich said he counts Arctic Monkeys as one of the bands that inspires him most nowadays.
"I would say when I think of 2019, the main musical mainstay is definitely the Arctic Monkeys for me," he concluded.
The eclecticism of Ulrich's musical taste shouldn't be too surprising. When the drummer isn't playing in his Rock and Roll Hall of Fame heavy metal act, he's an avid art collector — he was also the driving force behind Metallica's foray into the spirit industry with its Blackened brand of whiskey.
Metallica will resume its WorldWired North American tour in January.
Since the most recent leg of the tour wrapped, Ulrich added that he's "spent a lot of my free time seeing films."
Photo: Getty Images

Jim Kerr Rock & Roll Morning Show
ON AIR: Weekdays 5AM-9AM
Read more