Kurt Cobain's MTV Guitar Goes to Frances Bean's Ex in Divorce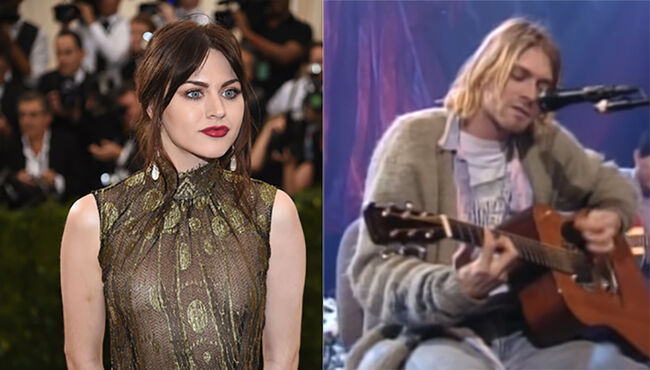 The acoustic guitar Nirvana frontman Kurt Cobain played during his band's legendary MTV Unplugged performance no longer belongs to the rock icon's family.
The guitar was a point of contention during Kurt's daughter Frances Bean Cobain's bitter divorce with ex-husband Isaiah Silva. The couple was officially married from 2014 - 2017, but was estranged for over two years before the split was finalized in December, although the former couple was unable to agree on all their assets, namely the 1959 Martin D-18E acoustic guitar.
Silva, a musician, claimed Frances gave the guitar to him as a wedding gift. Frances and her mother, Courtney Love, each denied that claim. According to TMZ, Frances relinquished the instrument in order to get off the hook for spousal support in the settlement.
It's more than just a collector's piece — the guitar is nearly priceless. Not only was it owned and used by Kurt Cobain, the '59 Martin is a rare model of which only 300 were made. The instrument was specially customized so the left-handed Kurt Cobain could play it upside-down. It was supposedly the last guitar he played before his death.
The guitar was once insured for $1 million and may be worth several million.
Guitars Kurt smashed to pieces during his Nirvana career have sold for over $100,000 in the past.
Photos: Getty Images / YouTube / nirvana

Jim Kerr Rock & Roll Morning Show
ON AIR: Weekdays 5AM-9AM
Read more