Robert Plant And The Women He Loves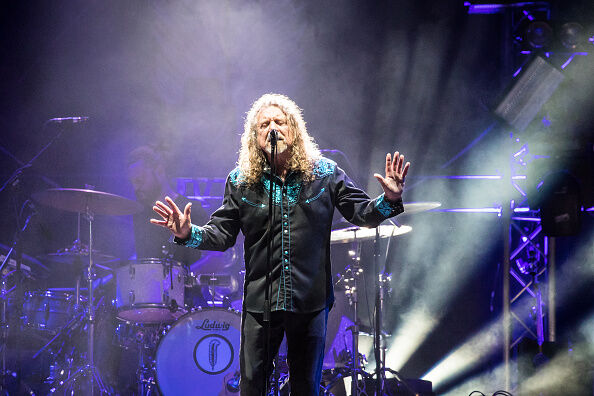 A new interview published in the UK Guardian details the stories behind Robert Plant's music and his "endless wanderlust". He also opened up about his two recent female vocal foils Alison Krauss and Patty Griffin.
Plant first talks about his unexpected musical relationship with Krauss. He recalls hearing her on the radio for the first time while driving back from the pub, pulling over and writing her name down and going, "Who the hell was that?" He remembers that the first time he called her, she said she'd have to call him back -- she was putting her children to bed.
Ten years ago, they released their only album together, the Grammy-winning Raising Sand. Plant credits Krauss with "tutoring" him as a vocalist: "She's a very precise singer who's done more duets than you can shake a stick at." He remembers thinking, "Help, I'm a rock singer, no matter what I do." He says he now realizes that he's "just a guy that sings songs."
He met Griffin while recording his Band of Joy album in Austin, Texas, and recalls how sparks flew when they sang together on his cover of "Monkey" by the band Low: "The singing was so sensual we ended up singing it to each other, and then moving in." While they're no longer together, Plant still harbors affection for her. He describes her as "a tiny, beautiful character," who is "just enormous in her passion" and "staggeringly beautiful" in her writing, with a voice that's "heavenly but...wild, and that's what she is."
Robert Plant's "Carry Fire" is out now.


Jim Kerr Rock & Roll Morning Show
ON AIR: Weekdays 5AM-9AM
Read more