NY Food Banks Offer Help to Federal Employees During Shutdown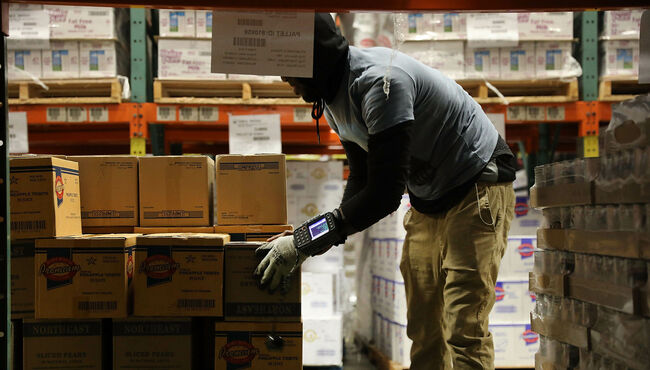 Local food banks say they are in "crisis mode" trying to help federal workers who are now starting to miss paychecks due to the partial shutdown of the government.
NBC 4 New York reports that there are about 50,000 federal employees in the Tri-State area. Some 16,000 of those live on Long Island. With no end in site to the shutdown, furloughed workers are beginning to ask for help, Long Island Cares Food Bank CEO Paule T. Pachter told NBC.
"It says to us that as we enter the 18th day of this government shut down, we're getting into crisis mode with the 800,000 federal employees," Pachter said.
The majority of federal workers will miss their first paycheck this coming Friday.
Workers who have families are being forced to walk a budgetary tightrope, struggling to come up with money for housing, childcare, transportation and food.
The longer the shutdown goes, the bigger the problem will get. But local food banks encourage anyone who needs help to reach out.
"This is about surviving. This is about taking care of your family," added Pachter.
Food stamp recipients are also in danger of losing their benefits if the shut down drags on into February.
Photo: Getty Images