WTC PATH Station Is Now Closed on Weekends Until 2020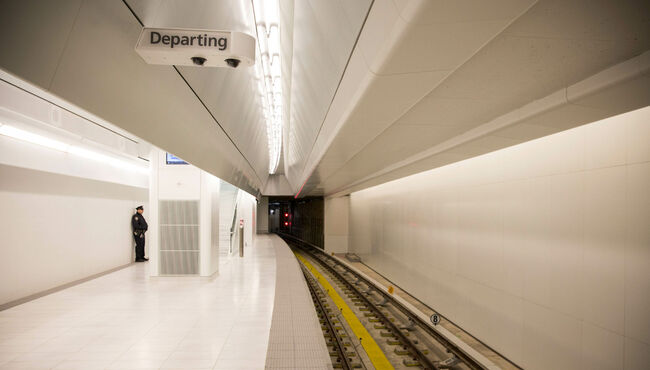 The World Trade Center PATH station will only be open on holiday weekends for the next year, starting Saturday, January 5, 2019.
The Port Authority of New York and New Jersey reminded commuters of the impending inconvenience in a statement Friday.
While the Port Authority works to replace equipment and fix tunnels damaged by Superstorm Sandy, the WTC PATH station will be shuttered from 12:01 a.m. Saturdays through 5 a.m. Mondays.
Service on the Newark-WTC PATH line will terminate at Exchange Place in Jersey City on the weekends.
"Free transfers for ferry service to and from Brookfield Place Ferry Terminal will be available for affected customers at the nearby Harborside Ferry Landing in Jersey City each Saturday and Sunday from 7 a.m. to 11:30 p.m.," said the Port Authority.
There will be additional service on the Journal Square-33rd Street line when the ferry isn't operating overnight.
PATH General Manager and Director Michael Marino added that the "loss of WTC PATH station on weekends will cause hardship and inconvenience for many of our customers, but these repairs are vitally important to our continuing effort to overcome the worst storm we've experienced here in our lifetimes."
Photo: Getty Images