NY Doesn't Have Enough Substitute Teachers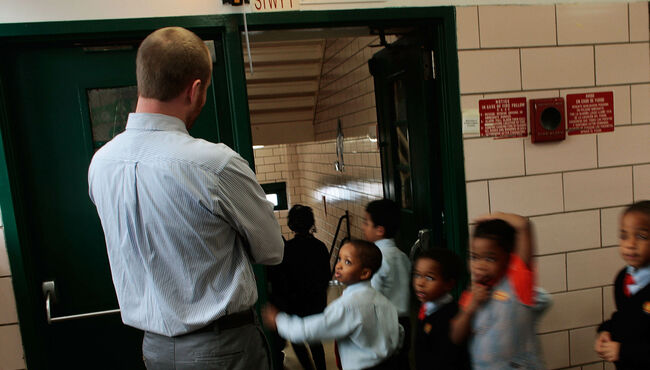 Many New York schools can't afford having full-time teachers get sick or miss work for other reasons, and it's not because they don't have a budget for substitutes.
Schools just don't have enough substitutes to cover them when full-timers can't make it to the classroom. Some school have even resorted to putting help wanted-style signs on their premises to bring attention to the problem, reports NBC New York.
The dearth of qualified and willing subs means there's a lot of pressure on full-time teachers to power through illness and on administrators to come up with patchwork solutions, often at the last minute.
"I needed two full-time subs today," Moira Gleeson, Principal of PS 27 in Yonkers, told NBC. "I received point-five, point-five, which was a half a day."
That means existing staff members must be reassigned to classrooms and/or subjects with which they may be unfamiliar.
But the lack of substitutes is endemic of trend in which fewer people are going into teaching as more experienced teachers retire.
And while subbing might seem like an attractive prospect for recent retirees, school administrators say that's not so. Many retired teachers are unwilling to return to the classroom as substitutes, even though they can still make up to $30,000 a year in some cases.
College graduates who are not certified to teach can substitute for up to 40 days per school year.
Photo: Getty Images