Gov. Cuomo Asks Tesla for Help With NYC Subway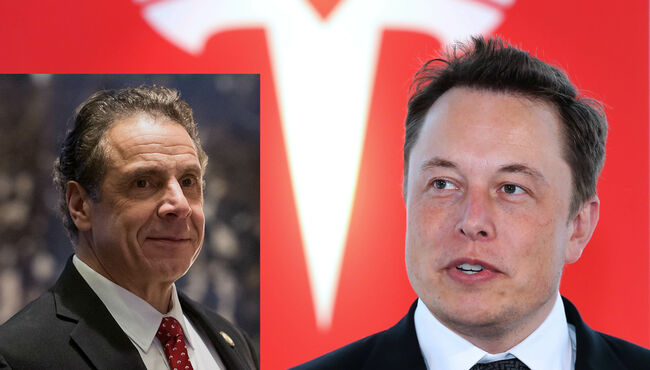 If there's anyone who can help make the MTA more efficient, it's Elon Musk — at least that's Gov. Andrew Cuomo's logic.
Cuomo revealed Friday that he reached out to Musk's company, Tesla, to see if the tech wunderkind has any ideas about how to modernize New York City's aging subway system.
One the biggest headaches for the MTA and for NYC commuters in recent years is the subway's signal system, which is responsible for widespread rush hour delays on any given day.
Cuomo made the revelation while on a conference call, discussing his plan to avoid a shutdown of the L line for repairs. He said that with all the advances in technology since the subway was built, there's got to be a way to get the trains to run on time.
"I don't believe in a time where they're talking about flying cars and you can get into a car and drive 100 miles on the LIE and never touch the steering wheel, that there's not a better technology that can regulate the trains!" Cuomo said.
The governor clarified that he has not consulted Tesla specifically regarding the L train project, but he believes that given the company's track record of innovation, it could be of help in other areas.
"I called Tesla because it's outside the box... I said, 'How can this be that we can't have technology that can monitor the proximity of subway cars all on the same track to move them faster together," he said.
Tesla has yet to comment on Cuomo's outreach.
Musk has considered underground transit before. In 2017, he announced that one of his companies had preliminary approvals to build a New York-to-DC Hyperloop system which would cut the travel time between the two cities to just 29 minutes.
Photo: Getty Images