Dave Ellefson Explores Megadeth's Early Years in New Book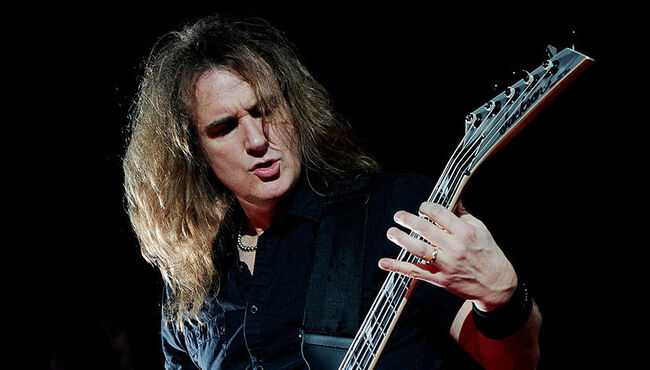 Megadeth bassist Dave Ellefson promises to explore the never-before-told history of his iconic metal band in his new book, More Life With Deth, due out this November.
Ellefson's upcoming volume is the follow-up to his 2014 memoir My Life With Deth, which specifically explored his childhood, his drug issues and how he rediscovered his Christian faith in recovery.
The new book, Ellefson says, will be less broad than its predecessor. He says he'll cover some of his projects beyond Megadeth, including his entrepreneurial pursuits. But most interesting to heavy metal fans will be Ellefson's remembrances of Megadeth's early years. The bassist says there's not a lot out there about the very beginning of the band.
"The things that happened in the '80s are largely untold," Ellefson said in an interview with Metal-Rules.com. "By the time we did Rust in Peace, MTV was well on its way and we were a pretty big band at Capitol Records just starting to get media attention. Most of the stories about us have been from 1990 onward. The stuff from 1990 backward has been untold. I'm touching on that in a way that fans will really love, with a lot of musical depth."
The book also features a foreword by Alice Cooper and contributions from Brian "Head" Welch, Mark Slaughter and many others.
Ellefson is the longest-serving member of Megadeth besides frontman Dave Mustaine, having held down bass duties in the band from its inception in 1983 through its hiatus in 2002. Ellefson returned to the band in 2010.
Get more information about More Life With Deth here.
Photo: Getty Images