Vinnie Vincent Announces Venue for Solo Show After False Start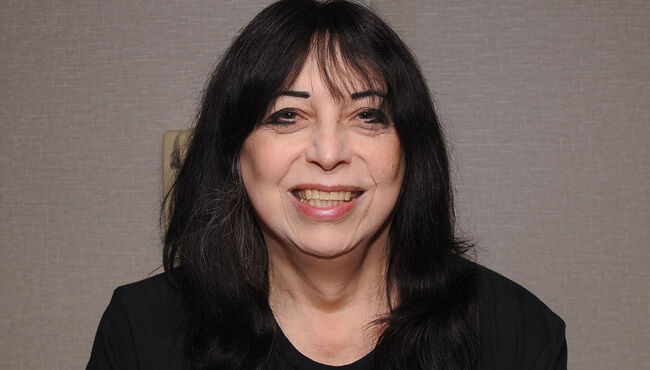 For the first time in 30 years, Vinnie Vincent fans can buy tickets to see the guitar hero perform.
Fans were confused last week after Vincent announced a date and city for the December 7 solo show but not a venue. Furthermore, the initial poster for the concert teased that tickets would be on sale on Friday. But Friday came and went with no more information.
This week, we have some clarity. Vincent is booked at The Guest House at the Graceland Hotel, a 464-seat theatre in Memphis, Tennessee. The event is advertised as an intimate acoustic set in which Vincent will play and sing KISS and Vinnie Vincent Invasion music, as well as other material from his catalog.
Former Vinnie Vincent Invasion singer Robert Fleischman is set to make a special appearance that evening with his former collaborator.
Fans can buy tickets here.
Prices range from $68 to $150. Fans can spend an additional $199 for a meet-and-greet with the guitarist.
Vincent has a reputation for being a recluse; he only recently began appearing in public again in January.
He's since appeared at a number of conventions around the country, including at one of Gene Simmons' private Vault events in Nashville.
But Vinnie Vincent fans have grown dubious of the guitarist over the years. He peppered KISS with lawsuits for most of the '90s and early-2000s and allegedly bilked fans on merchandise orders from his website on more than one occasion.
Much of the good will Vincent built up on his return this winter was drained by the spring when he wasn't able to reach an agreement to appear at Nashville's Rock N Pod Expo coming in August, which is organized by some of Vincent's biggest fans.
The guitarist reportedly shut down his official Facebook page due after receiving non-stop criticism over the Rock N Pod debacle.
Photo: Getty Images