Listen to Yes Featuring Anderson, Rabin and Wakeman's New Song "Fragile"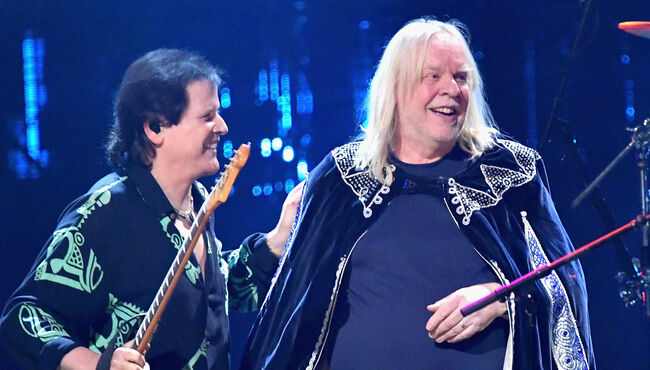 Yes Featuring Anderson, Rabin and Wakeman pleasantly surprised fans after a new song by the trio began circulating Tuesday.
The song, "Fragile," is an interesting stylistic combination of early-Yes and the Trevor Rabin-era of the group in the '80s, which saw the band trend towards a more electronics-driven sound.
While much of the songs from Yes' classic era featured lengthy intros, "Fragile" starts with vocals right away and unfurls over the course of several sections into a sparse and euphoric ending. The song's biggest surprise is that Jon Anderson and Rabin seem to share lead vocal duties.
The title represents and interesting choice by the trio; Fragile is the title of one of Yes' best known early albums, having been released in 1971.
Ultimate Classic Rock reports the first time the song was heard by general audiences was in 2015, when it was used over the end credits of the TNT series Agent X.
Rabin apparently had a rough version of the song when he brought it to his bandmates, Anderson and Rick Wakeman. But the song may change yet again before it's properly released.
Yes Featuring ARW announced earlier this year that it was working on a new album, which would be the trio's first release of new music together since before Yes fractured in the early-2000s.
The band has also announced its Quintessential Yes: The 50th Anniversary Tour, which kicks off August 26 in Los Angeles. Get the tour dates here.
Photo: Getty Images