Lamb of God Drummer Leaves Tour, Announces Temporary Replacement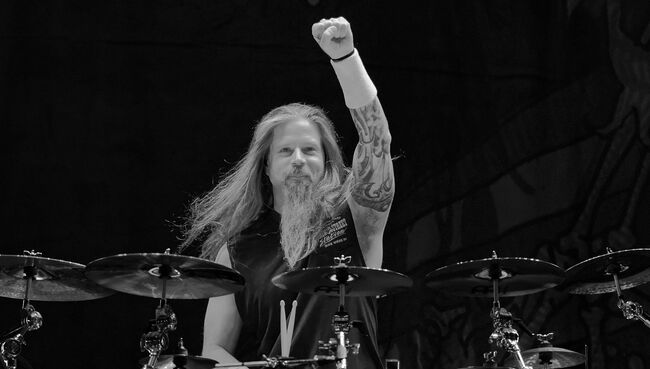 Lamb of God will be touring with a fill-in drummer indefinitely after Chris Adler's sudden departure today.
The band adds that it expects its co-founding drummer to return "in the very near future," but it gave no information about the reason for Adler's absence.
Prong and Winds of Plague drummer Art Cruz has been tapped to replace Adler for the duration of his leave.
"Due to unforeseen circumstances, we regret to inform you that Chris Adler will not be performing on our upcoming North American tour with Slayer," read a statement released Thursday morning via Lamb of God's official social media accounts.
"In his absence, we would like to welcome Art Cruz, who will be filling in at the recommendation of Chris," the statement concluded. "We expect to see Chris returning in the very near future. We will see you all on the road soon."
Many fans expressed their concern for Adler in the comments and wished Cruz luck with the mammoth task of learning an entire Lamb of God set in such a short period of time.
It's worth noting that Cruz got the job in Prong after the band's previous drummer suddenly departed in the middle of a tour, so he's got some experience cramming for a last-minute gig.
Lamb of God is one of several bands accompanying Slayer for the majority of its farewell tour this year. The tour has dates announced into December.
Get all the tour dates here.
Photo: Getty Images