Iron Maiden Has Been Considering Retirement for at Least 20 Years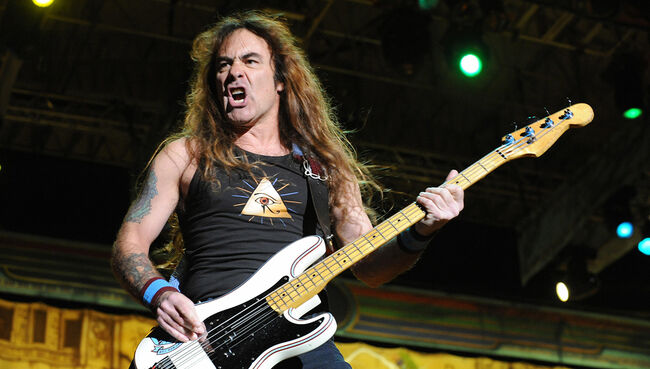 Iron Maiden bassist Steve Harris is sure — "damn sure" — that his iconic heavy metal band will record another album before its career is through.
When retirement comes, however, is anyone's guess.
Harris tells Metal Hammer in a new interview that when Maiden's next touring cycle is through, as long as everyone is still feeling healthy, it'll be time to get back into the studio.
"We've got this cycle going on," Harris said. "I'm pretty damn sure we will do another album, and then all well and good, we'll go out on tour to back that up. How long that will go on for, I don't know. We've been talking about this kind of thing for the last 20 years, but as time goes on, it becomes more of a reality that one day we may not be able to tour anymore. But I don't want to think about that. You've got to enjoy the moment."
Iron Maiden's last studio album, Book of Souls, was released in 2015.
The legendary metal band has never gone more than five years without releasing a new full-length.
Harris' longtime Iron Maiden bandmate and songwriting partner, guitarist Dave Murray, indicated last year that the band always returns from time off rejuvenated and ready to get back on the road.
"If it was to finish tomorrow, I think I could say quite honestly that I've been very happy and very lucky and have done everything, enjoyed most of it, because of all the places we've traveled to," Murray told The Press-Enterprise at the time.
As for frontman Bruce Dickinson, no one would every expect him to retire. In addition to still being a captivating frontman of one of the world's biggest live music acts, Dickinson is an airline pilot, an author and has recently championed a new documentary — Scream for Me Sarajevo — about Iron Maiden's performances in war-torn Serajevo in the early-'90s.
Iron Maiden is on tour in Europe through August. Get the tour dates here.
Photo: Getty Images